Healthy Gums, The Foundation For Healthy Teeth
Brushing and flossing accompanied by bleeding gums is the first sign of gingivitis or underlying periodontal disease. Although this may be a frightening sight, there is no need to worry. Bleeding gums are a common issue, easily treated with the services offered here at Gargano Family Dentistry. While periodontal disease can be a recurring issue, it is highly preventable with routine dental check-ups and consistent oral hygeine care. However, if left unattended periodontal disease leads to loss of the bone in which your teeth are rooted. Advanced periodontal disease weakens the foundation of your teeth and could cause tooth loss over an extended period of time. If you are consistently experiencing bleeding gums be sure to schedule a free consultation at our North Haven office.
At each dental check-up, our hygienists perform periodontal charting which plays an essential role in helping us determine the condition of your gums. Depending on your oral hygiene routine, this may better, or worsen over time. We may recommend the following services to help you rebuild the fundation of your teeth, leading you on the path to healthier gums.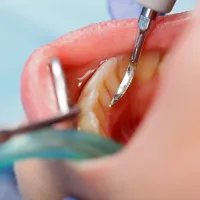 Scaling and Root Planing
This procedure is a deep cleaning beyond that of a normal six month cleaning. During the scaling portion of treatment, our team will use specialized instruments that enable them to target plaque build-up below the gums. Root planing is then used to Smoot out rough surfaces on the roots where bacteria easily accumulates. This will help fight bacterial growth and lessen the likelihood of further infection.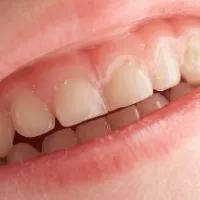 Excessive or Uneven Gums
Also known as a "gummy smile", treatment of excessive or uneven gums not only leads to a more esthetic appearance, but also greater oral health. In this procedure, our dentists use a laser to painlessly contour the gumline. Once the gums have healed, this enables the patient to brush and floss more effectively by easily reaching areas that were once covered by the gums.