North Haven's Trusted Professionals In Oral Health Maintenance
While modern dental technology and materials do a great job in replacing lost or damaged teeth, nothing compares to the strength and durability of your natural tooth structure. That's why our top priority is doing everything we can to help maintain what nature has already put in place for you. Please explore our wide array of preventive dental services to find out how we can help you preserve your natural smile for a lifetime.
Initial Oral Exams & Check Ups
Your initial oral exam consists of a visual examination, charting, periodontal probing and screening for oral cancer. In addition, we will take a series of x-rays for proper diagnosis of the anterior, posterior, and proximal (surfaces in-between) teeth. It is strongly recommended that patients of all ages attend a check-up and cleaning every six months. The oral cavity is a raplidly changing environment, and these visits enable our doctors to form a comprehensive evaluation and subsequent treatment plan that aligns with your oral healthcare needs.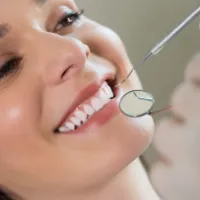 Teeth Cleanings
During your cleaning, one of our talented hygienists will use their instruments to thoroughly remove hardened plaque and tartar. These are substances on teeth that are not possible to remove with every-day household oral care products such as toothbrushes, rinses and whiteners. The hygienist will also eliminate minor stains and polish your teeth leaving your mouth feeling anew and fresh.
Oral Cancer Screening
Our doctors perform oral cancer screenings as a vital part of each check-up. During this screening we will thoroughly inspect the mouth, jaw, and neck for signs of swollen tissue, slowly healing sores or lesions. The VELscope® Vx is one of the instruments that aids our dental professionals in detecting early stages of oral cancer. The Velscope® Vx screening is contact free, quick, and painless. If you are concerned about detecting early stages of cancer, ask one of our dentists about using the VELscope® Vx.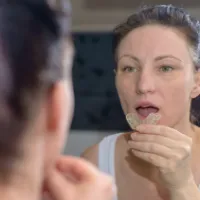 Nightguards
Grinding your teeth, also known as "bruxism" is a common issue for many people. Teeth grinding can simply be formed as a habit or is oftentimes a way of dealing with stress. Bruxism can cause severe headaches, facial and jaw pain, or gradual wearing down of your teeth. Many times people grind their teeth at night while they're sleeping. This makes bruxism a difficult issue to control since it occurs while unconscious. Our nightguards are a personalized oral appliance that protects your teeth and fits comfortably while you sleep.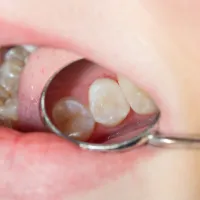 Tooth Sealants
The pits and grooves of your teeth are prime areas for opportunistic decay. Even regular brushes sometimes misses these intricate structures on the chewing surfaces of your teeth. Sealants are thin coatings applies to the chewing surfaces designed to prevent the intrusion of bacteria and other debris into the deep crevices on the tops of your teeth. Sealants are a widely popular and effective method for preventing decay and increasing the longevity of your natural posterior teeth. Sealants usually need re-application every 5 to 10 years.
Pediatric Dentistry
We encourage parents to bring their children to the dentist as early as at one year of age. Establishing comfort and trust from a young age creates the lifetime patient relationships that are the foundation of our practice. We know that visiting the dentist can be an intimidating experience at any age. With this in mind, our staff and office creates a compassionate and serine environment where your child will feel naturally at ease. Gentle dental check ups will uncover any developmental abnormalities that may need attention and our staff will ensure that your son or daughter grows into a beautiful, healthy smile that will serve them throughout their adulthood.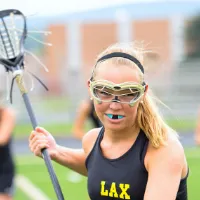 Custom Fitted Sports Guards
It is expected that your muscles will be sore after exercise, but your jaw should not be one of them! Ill-fitting mouth guards tire your jaw and make it difficult to breath. Participating in sports requires intense focus and easy breathing. Distracting mouth guards can lead to poor performance making you more prone to injury. Unlike one-size-fits-all models from your nearest athletics store, our mouth guards are custom made to fit the exact shape of your teeth and their surrounding tissues while greatly reducing your chances of experiencing a dental injury.